Sake Business Laboratory Online Forum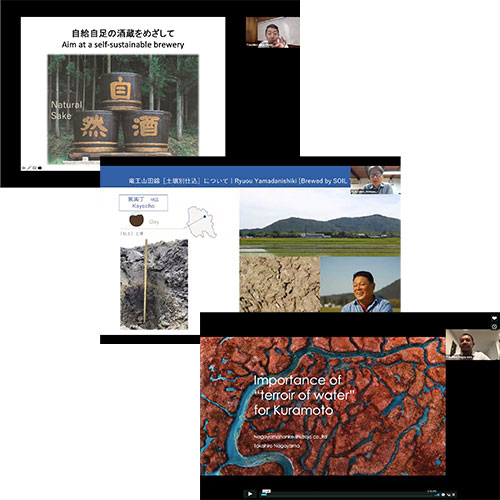 The online forum provided by Sake Business Laboratory is an online community moderated by a team with a shared passion to create new sake business across the globe.
Whether you are already involved with a sake-related business, looking for that next sake qualification, or about to start a new sake business, this online forum provides a place for people across the globe to connect with the information and the human business connections they need to succeed.
The forum that can be used for learning, discovery, promotion, sharing, challenging, collaboration, and for global connections.
For a monthly fee it provides access to services such as online gatherings, Zoom meetings and a private Facebook group.
Service Details
A paid online forum operated by a team of people with a shared passion to create new Sake business both inside and outside Japan.
Regular video media and live steaming providing Sake business-related information provided by the Sake Business Laboratory navigators (qualified bilingual (English/Japanese) professionals such as WSET®︎Sake Educators,etc)
Provision and coordination of a forum for members to share and promote events and projects.
Provision and coordination of a place for members to receive support for their business efforts in the form of the necessary ideas and human resources.
Provision and coordination of a forum for Business matching, cooperation with members of the Sake Business Laboratory production team.
Running exchanges and events online connecting a variety of people
More details about the Sake Business Laboratory online forum including how to become a member can be found on the Join! Online Forum page.